DeckProtect ® from Infinite Heat Solutions, LLC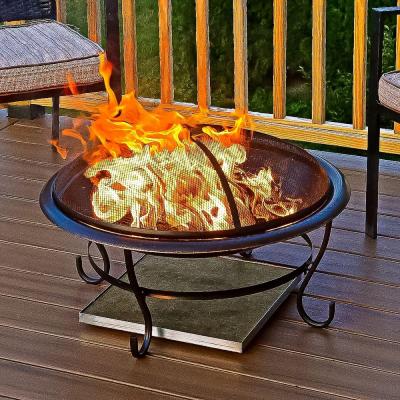 Protect your deck from the heat
of your portable fire pit or chiminea!
Introducing a revolutionary device created by a team of engineers and scientists
to protect any decking surfaces from extreme heat generated by portable Fire
Pits and Chimineas. The charm and ambience of friends and family gathering
around a fire on a cool evening doesn't have to ruin your lawn. No more
moving your guest out to the yard or driveway, just slide DeckProtect®
under your fire pit on the deck or patio and enjoy the warmth
without worry of damage to your decking surface caused
by radiant heat from the fire pit.
Hand crafted with the finest materials for longevity and aesthetics.
DeckProtect® is proudly manufactured in the United States. Woven with
volcanic rock fibers, this state-of-the-art thermal fireproof design is made
to withstand high temperatures and protect your deck or patio from
potential heat damage.
Custom made to fit between the legs of your chiminea or fire pits,
each of our four standard size fireproof pads are combined with
an accompanying rack. Our racks are made to last, made of
sturdy ventilated aluminum with slip resistant feet.
Measuring the inside diameter of the legs, you can choose the size
that is right for you from our standard sizes. For use on composite
decks, the legs should also set on the DeckProtect® pad.
We are able to accommodate your custom size or dimensions as well.
Pricing for custom orders will be provided through
personal contact, so we can engineer the right
solution for you.

Our four standard sizes are:

12" x 12" Unit - The 12 inch pad alone is perfect for chimineas.
(Rack not recommended for chiminea for stabilization reasons.)
For smaller fire pits the mat and rack combo is recommended.
12" x 12" Pad & Rack Combo - Model DP1002
$104.95 (+ $10.95 S&H) Each

16" x 16" Unit - We recommend the 16 inch combo package
for fire pits from 18 to 26 inches. This includes the mat and sturdy
aluminum rack, which provides airflow preventing moisture build-up.
The 16" combo is perfect for most standard fire pits.
16" x 16" Pad & Rack Combo - Model DP2002
$137.95 (+ $15.95 S&H) Each
24" x 24" Pad & Rack Combo - DP3002
$169.95 (+ $17.95 S&H) Each
36" x 36" Pad & Rack Combo - DP4002
$269.95 (+ $17.95 S&H) Each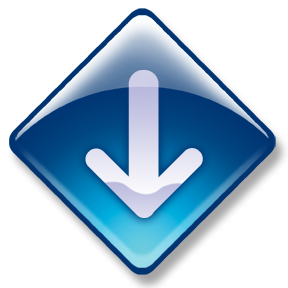 This item ships directly from the manufacturer via UPS or FedEx
in approximately 7-10 business days.
Delivery time is additional and varies according to your location.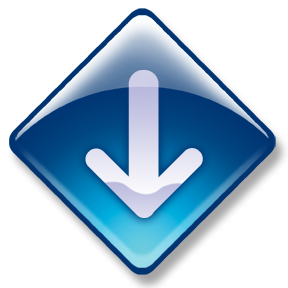 Please note that due to their weight, these items DO NOT qualify for free shipping.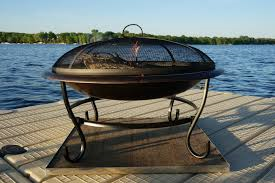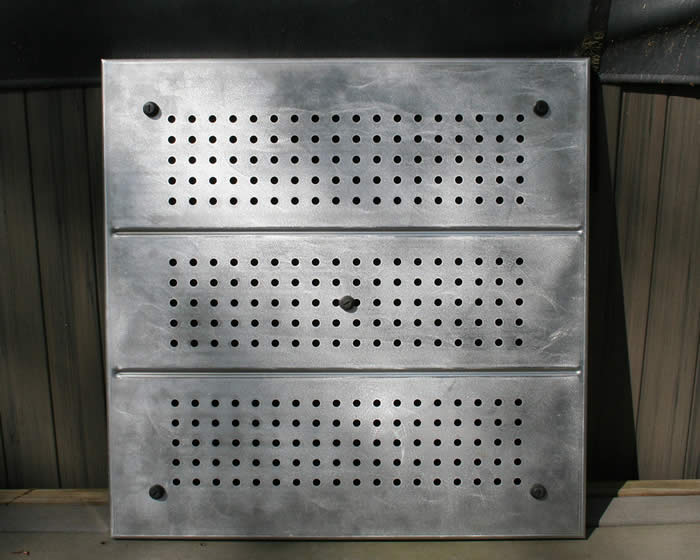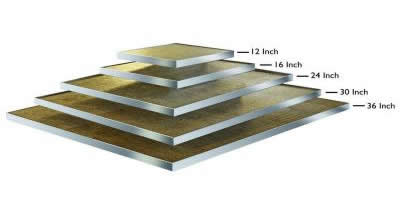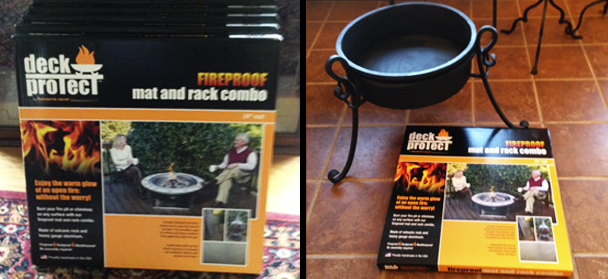 Questions?
Call us toll free at
(877) 301-1456
All DeckProtect ® pads
and racks are
MADE IN THE USA!